Welcome to Maple and Elm Class Learning Page
Summer 1
Click here to view Maple And Elm Parent Information Letter Summer 1
At the end of last term the children enjoyed making their castles trying to include the features of a castle we had learnt about.
Castles from Maple Class
We have been looking at time and money in Maths and the children have been identifying different animal groups in Science. We are reading the book 'The Magic Porridge Pot', and this week the children will be following instructions to make their own porridge. They will then write their own instructions next week.
The children have also recently taken part in Drumba which is an energetic mix of dance and drumming. They had great fun!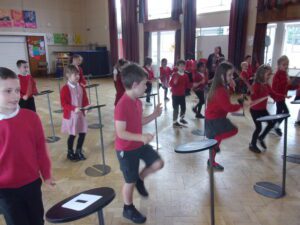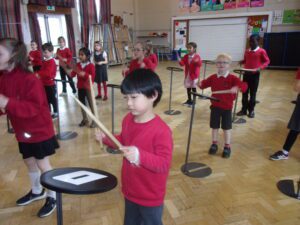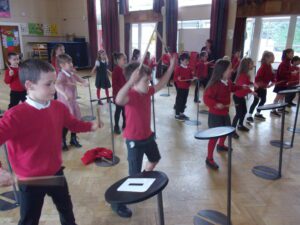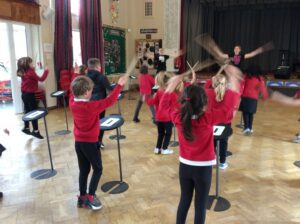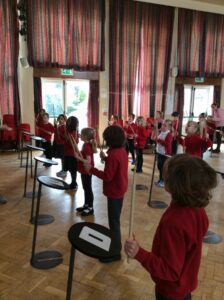 Spring 2
We have had a great term so far! The children enjoyed our trip to Tamworth Castle and they have enjoyed learning all about castles. We have designed our castles, ready to build next week.
We have finished our work on multiplication and division in maths and are now learning about fractions. We have read the book called 'The Very Last Castle' about a girl Ebb who walks past a castle everyday, imagining what is inside.
In computing we have been creating a mini story and adding different features each week: animations, sounds, changing the font and colour, adding a background and duplicating a page.
WC 12th December
We had a great time this week showing our Christmas performance to our families, we all had a fantastic time! We really enjoyed the reindeer dash on Friday 16th December and we are all looking forward to the pantomime and party day next week.
We hope you all have a great Christmas and New year!
WC 7th November
This week we began to look at our new book in English called 'Traction Man' by Mini Grey. We have predicted what we thought the book might be about using the front cover as evidence. We also looked at Traction Man's first adventure.
In Maths, we continued to look at  shape with a focus on 3d shapes. We have named the faces of the shapes and counted the edges and vertices.
We have learnt about the events of The Great Fire of London and how the fire spread. We also welcomed a visitor to school on Friday who showed us some photos and talked to us about Remembrance Day.
WC 31st October
The children have come back to school ready to learn after their holiday. We have been discussing Autumn this week and learning all about the season. In English we read some Autumn poems and wrote our own. The children using adjectives and verbs to make their poems exciting.
In Maths we have been continuing to look at shape. We have counted vertices on 2D shapes, drawn 2D shapes using a ruler and found lines of symmetry.
We have learned about The Gunpowder Plot in History, how to sort shapes in ICT using 'Purple Mash' and started to look at 'Pop Art' in Art.
Superhero Day
We had a great day on Wednesday 5th October taking part in our 'Superhero dressing up day.' We had an assembly in the morning where we saved some animals in the hall and we then did a superhero parade showing off our costumes. We completed some design and technology work where we made levers.
We had a great day!